History of Lampang Rajabhat University
     Lampang Rajabhat University was formerly known as 'Lampang Teachers College' was established on June 9, 1971, located at 119 Village No. 9, Lampang - Mae Tha Road, Chompoo Subdistrict, Mueang District, Lampang Province.
1972, started teaching and learning
Lampang Teachers College started teaching in 1972 at the level of the Certificate in Education Program (NBA).
 In 1973, the Teachers College was able to teach Undergraduate
Started teaching at the higher education certificate program (Higher Education Program) was announced. 'Teacher College Act, B.E. 2518', resulting in teachers' colleges to be able to teach At the bachelor's degree in 1976, Lampang Teachers College Therefore, teaching at the bachelor's degree level Field of study later when it was announced 'Teacher College Act (No. 2), B.E. 2527 (1984) The law stipulates that the Teachers College can produce graduates in professions other than educational fields in 1986.
Therefore, Lampang Teachers College offers a bachelor's degree in liberal arts. and science While Lampang Rajabhat Institute still uses the name of Lampang Teachers College. has coordinated operations with other teachers' colleges together as a group of teachers colleges
Lampang Teachers College, which is located in the upper northern group. in collaboration with Chiang Mai Teachers College Chiang Rai Teachers College and Uttaradit Teachers College It is a group of teachers colleges in the upper northern region, developed into 'United College of Lanna' according to the regulations of the Teacher Training Council on Teacher Colleges BE 2528, and Lampang Teachers College was chosen to be the location of the United College Board. Lanna
1992 The name of the new teacher college was named 'Rajabhat Institute'.
On February 14, 1992, His Majesty King Bhumibol Adulyadej has given the name of the new teacher college as 'Rajabhat Institute' Lampang Teachers College therefore changed its name to 'Rajabhat Institute Lampang' in accordance with the Rajabhat Institute Act BE 2538 onwards after the Rajabhat Institute Act BE 2538 was promulgated, resulting in many changes in the institute. side and can be taught at the postgraduate level
1999, Lampang Rajabhat Institute has opened graduate studies in the master's program
In 1999, Lampang Rajabhat Institute has offered graduate studies in the Master's Degree, Master of Education Department of Educational Administration and in the year 2543 was opened in the Graduate Certificate Program in Teacher Professions. until now
In 2004, a master's degree program was opened. Master of Education science education Courses and Teaching Development Strategy Later in 2005 Opened a Master of Business Administration in the field of management and in 2006 opened a branch of measurement assessment and educational research. and Master of Public Administration Program In terms of managing education with other institutions, in 1993 received the College of Physical Education. Lampang Province joined the Contribution Project in Lampang Rajabhat Institute.
Between 1991 and 1996, he collaborated with Thammasat University Offer a master's degree program Politics and Governance for Executives In 2000, in collaboration with Lamphun Technical College, opened an educational project for staff at Lamphun Technical College.
2004 Lampang Rajabhat Institute changed its status to 'Lampang Rajabhat University'
Later, on June 14, 2004, it was announced. 'The Rajabhat University Act, BE 2547, caused the Lampang Rajabhat Institute to change its status to 'Lampang Rajabhat University' under the Office of the Higher Education Commission, Ministry of Education Under the Office of the Higher Education Commission, Ministry of Education
On June 2, 2019, the ministry has been modified.
On June 2, 2019, Lampang Rajabhat University The ministry has been modified from the Ministry of Education Change the status to be under the Ministry of Higher Education, Science, Research and Innovation ever since
---
Currently, Lampang Rajabhat University Provides bachelor's, master's and doctoral degree programs. Undergraduate
Courses offered at the bachelor's level
Bachelor of Education Program
Bachelor of Science Program
Bachelor of Arts Program
Bachelor of Business Administration Program
Bachelor of Accounting Program
Bachelor of Laws Program
Bachelor of Technology Program
Bachelor of Laws Program
Bachelor of Political Science Program
Bachelor of Communication Arts Program
Courses offered at the Master's level
Master of Business Administration Program in Management
Master of Public Administration Program
Master of Accounting Program
Courses offered at the doctoral level
Doctor of Philosophy Program Management
Doctor of Philosophy Program Department of Thai Language
---
Lampang Rajabhat University has divided teaching and learning into 7 faculties, and there are some government departments that have the same status as the faculties. Serves to support education management in the other 4 government agencies, namely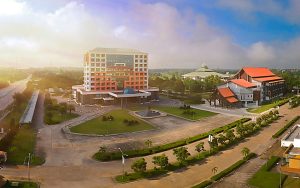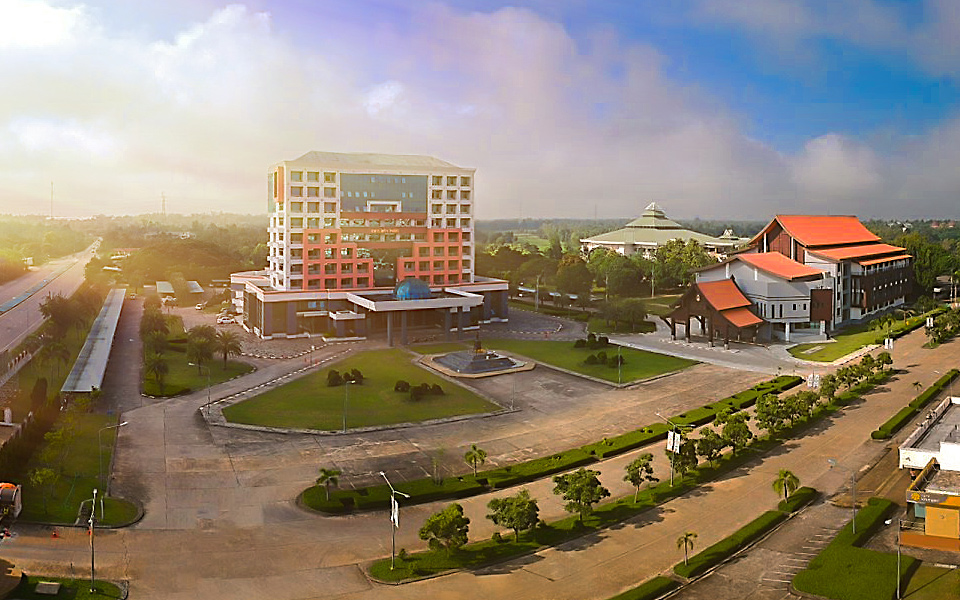 Classes are divided into 7 faculties.
Faculty of Education
Faculty of Humanities and Social Sciences
Faculty of Management Science
Faculty of Science
Faculty of Agricultural Technology
Faculty of Industrial Technology
Faculty of Nursing
Government agencies with status equivalent to faculty
Office of the President
Office of Academic Resources and Information Technology
Office of Arts and Culture
Research and Development Institute
---
        Lampang Rajabhat University has aspirations and aspirations to be a 'leading higher education institution. of the region is the intellectual dependency of the people with obligations under Section 8 of the Rajabhat University Act BE 2547, in summary, aiming to develop academic education management and high-professionals conducting research, creating and developing a body of knowledge To be a learning organization of the society, providing academic services to the society, promoting the profession of teachers, faculty and educational personnel, upholding religion and art and culture, studying, promoting, and continuing the project due to royal initiative administrative support environmental management and natural resources so as to say Lampang Rajabhat University : a true local development university